New Honda Civic Inventory in Kokomo, IN
The Honda Civic has been one of the most popular car models for many years. However, Honda has not coasted on that past reputation. The new Honda Civic is fresh and modern, with a lot under the hood and inside the cabin. It's an attractive option for anyone in the market for a compact car that comes with a lot of value and quality, especially once you move up past the bottom trim. It has excellent performance without losing gas mileage, so it's practical as well as fun. Read on to learn what makes the Civic such a good choice for so many people. Kokomo Honda in Kokomo, IN is here to help you learn more about the new Honda Civic and get you behind the wheel today.
Performance
The Honda Civic has several different engine options. The base engine is a basic V4 with 158 horsepower. The upgrade engine for most trims is a V4 with a turbocharger that gets more power at 174 horsepower. The Sport trims have a version of that with a bit more kick at 180 horsepower. The performance-oriented Si trim is another step up at 205 horsepower. Finally, the Type R is a special souped-up sports trim with a unique 306-horsepower engine. The first two upgrade engines give the Civic a fun ride. The Si and Type R are exceptional cases, unique trims that work quite differently from the regular Civic.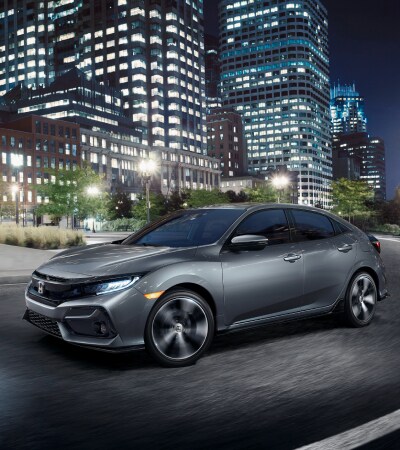 ---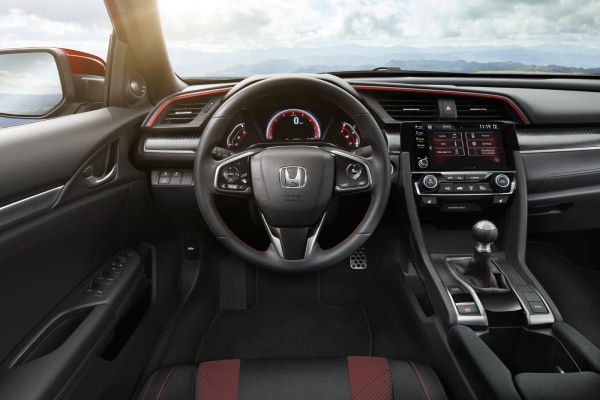 Interior and Exterior
The Civic has a sleek and sporty look, and there are many appearance packages that can alter the styling and the wheels if you are so inclined. They include spoilers, highlights, interior illumination, and other cool touches, and their availability depends on the trim level. The interior has soft surfaces, comfortable seating, and much better materials than you will find on other compact cars. The overall impression is of a vehicle with a production value significantly above the Civic's actual cost. As you go up the trims, you will get more and more comfort features and extra touches. That means leather, seat features like heating, a moonroof, and so on. It is a good idea to carefully look at the trim list to know what will benefit you the most.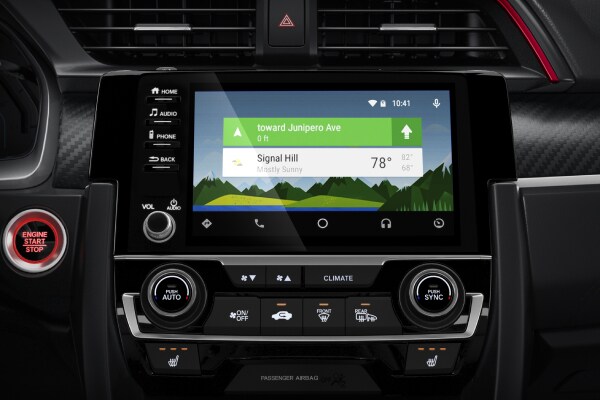 Tech and Safety
The Civic has different sets of safety and tech features, depending on the trim. To start with safety, the Civic has a long list of standard safety features in all trims, like automatic emergency braking and adaptive cruise control. These are all bundled under the name Honda Sensing Suite, and most of them are only available as top-end options on other cars, so the Suite is a great deal. For tech, the base trim has a display screen and smartphone connectivity, and once you go above the base trim, you get a larger screen with touch controls and other modern additions like USB charging. Fancier options include wireless charging, navigation, and satellite radio. Make a list of your wants and needs to help you decide on the best trims and options.
The Honda Civic is an outstanding car, and it's maintained that position year after year through constant innovation. The Civic is fully loaded with contemporary features and design ideas, and it's a fresh take on what a car can be for Marion, IN drivers. When you are shopping for one, take note that the Si and Type R are so different that they are almost separate vehicles, especially the Type R, so keep that in mind as you compare feature lists and prices. Make sure you get a chance to test drive the various engines to help you make your final call.
Visit Kokomo Honda Today!
If you're in Fishers, Lafayette, IN, make your way to Kokomo Honda to learn more about the new Honda Civic and more today.